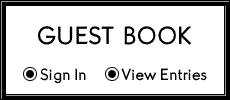 RIVER OF LIFE MINISTRIES

Come as you are, and let God make you like Him!

We assemble to worship God and hear His Word and are committed to evangelism and spiritual growth. We teach the lordship of Christ for every area of life while working and praying for a revival that will change our community.

River of Life Ministries is a community of Christians engaged in nurturing ministries with faith, acceptance, and unconditional love.

At River of Life Ministries You Will:

-  Meet genuine people who have discovered the joy of knowing Christ.

-  Receive loving support from others as you deepen your relationship

   with the Lord.

-  Hear messages that challenge and encourage you and are relevant

   to the present culture.

-  Discover your own niche in ministry within the church and the

   community.